ABOUT
🖍Telmo Miel is a Dutch artistic duo, best known as muralists. Telmo Pieper and Miel Krutzmann first met during their study at the Willem de Kooning Academy in 2007. Telmo had never worked with a spray can before he met Miel as he was making only drawings and painting in Photoshop. Miel was painting walls with spray paint for several years already so, he showed him the possibilities in muralism. In 2012 they officially formed the duo Telmo Miel after they briefly created and took part in a crew called "Codex Inferno" with a third person.
Together, Pieper and Krutzmann share a fascination for realism imagery that they combine with abstraction and surrealism, in spray-paint realisations. Their inspiration comes from everyday life objects, street passers-by or images on the web. In their art they work with themes often fuse around portraiture. Nowadays, the duo is seen as one of the best muralists in the Netherlands.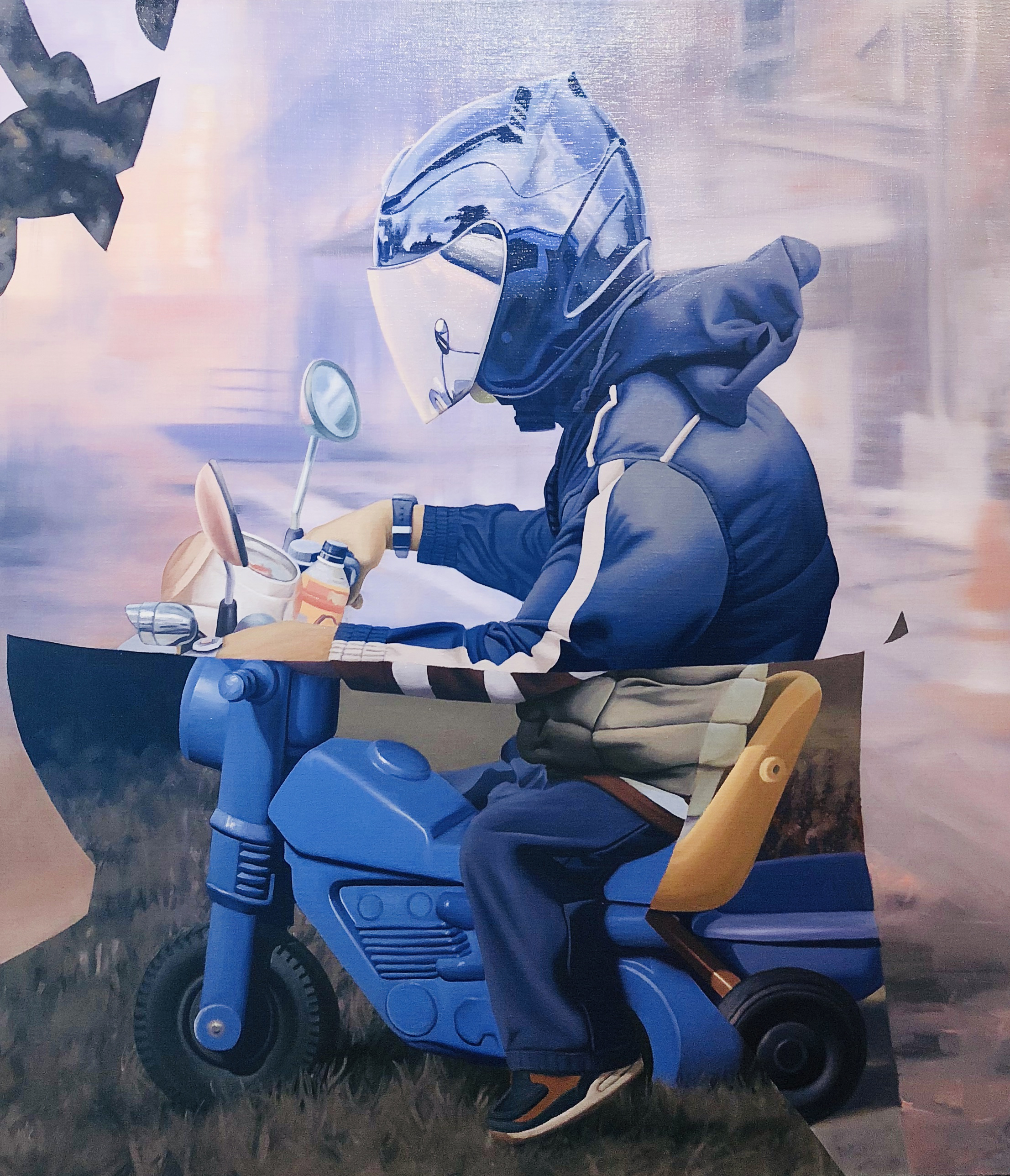 À PROPOS
🖍Telmo Miel est un duo d'artistes muralistes hollandais. Il se compose de Telmo Pieper et de Miel Krutzmann, qui se sont rencontrés en 2007 pendant leurs études à l'Académie Willem de Kooning de Rotterdam. À l'époque, Krutzmann réalisait des oeuvres urbaines à la bombe de peinture alors que Pieper n'en avait jamais réalisé de sa vie. C'est Krutzman qui lui montrera les possibilités du "muralism". Il crée alors un crew, "Codex Inferno", avec une troisième personne, avant de finalement continuer en temps que duo en 2012.
Les deux artistes partagent une fascination pour le réalisme classique qu'il combine à l'abstraction et parfois même au surréalisme, dans des réalisations à la bombe. Leur inspiration se trouve dans les objets du quotidien, les passants dans les rues ou les images sur internet. Dans leur travail il utilise des thèmes souvent joints à un portrait. Aujourd'hui ils sont considérés comme les meilleurs muralistes des Pays-Bas.