ABOUT
🖍 Contemporary artist Sara Pope is well known for her bold and seductive paintings of voluptuous lips. In her work, she is inspired by her experience in fashion. Indeed, she was for several years shoe designer and artistic director of fashion magazines. She went into this world after her degree in Mathematics because she realised that she could no longer ignore her creative side.
Her aim is to capture the glamour and seductive power conveyed by the lips and mouth. Rainsing questions of beauty, consumerism, and the rise of image perfectionism, she imitates the slickness of advertising, whilst provocatively subverting its themes.
Today, Sara Pope's work is exhibited in 17 galleries in the United Kingdom and several others abroad.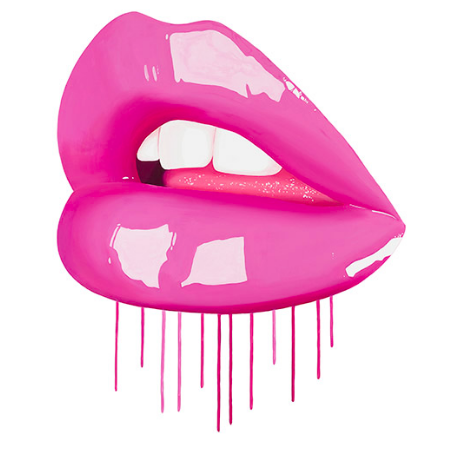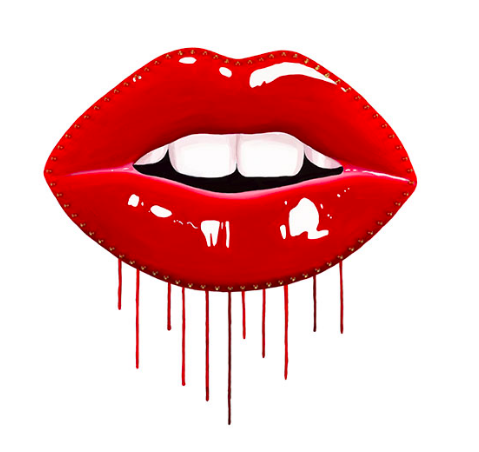 À PROPOS
🖍 L'artiste contemporaine Sara Pope est bien connue pour ses peintures audacieuses et séduisantes de lèvres voluptueuses. Dans son travail, elle s'inspire de son expérience dans la mode. En effet, elle fut pendant plusieurs années designer de chaussures et directrice artistique de magazines de mode. Elle s'est dirigée dans cet univers après son Master de mathématiques, car elle souhaitait exploiter sa créativité. Cette artiste anglaise cherche à capturer le glamour et le pouvoir de séduction véhiculés par les lèvres et la bouche. Son travail regroupe différentes thématiques telles que la beauté, la consommation et le perfectionnisme de l'image. Elle cherche à imiter, dans les grandes lignes la publicité, tout en subvertissant subtilement ses thèmes.
Sara Pope cherche aussi à exploiter des thèmes tels que l'amour, le bonheur et le flirt à travers ses oeuvres.
Aujourd'hui, le travail de Sara Pope est exposé dans 17 galeries au Royaume-Uni et dans plusieurs autres pays à l'étranger.