about
🖍 "My subject matter focuses on animals but always strives to find a human reference to juxtapose an element that might not be previously obvious.
For example with my show 'Afrofabrication' I entwined fabric patterns to the animals in an attempt to comment on a human desire to cover up, or indeed use flamboyant colours, to attract a mate. 'Last of my kind', documents critically endangered birds with references to extinct musicians. The idea for this series of work was to question why humans often fail to recognise a disappearing species yet mourn the death of a celebrity".
Louis Masai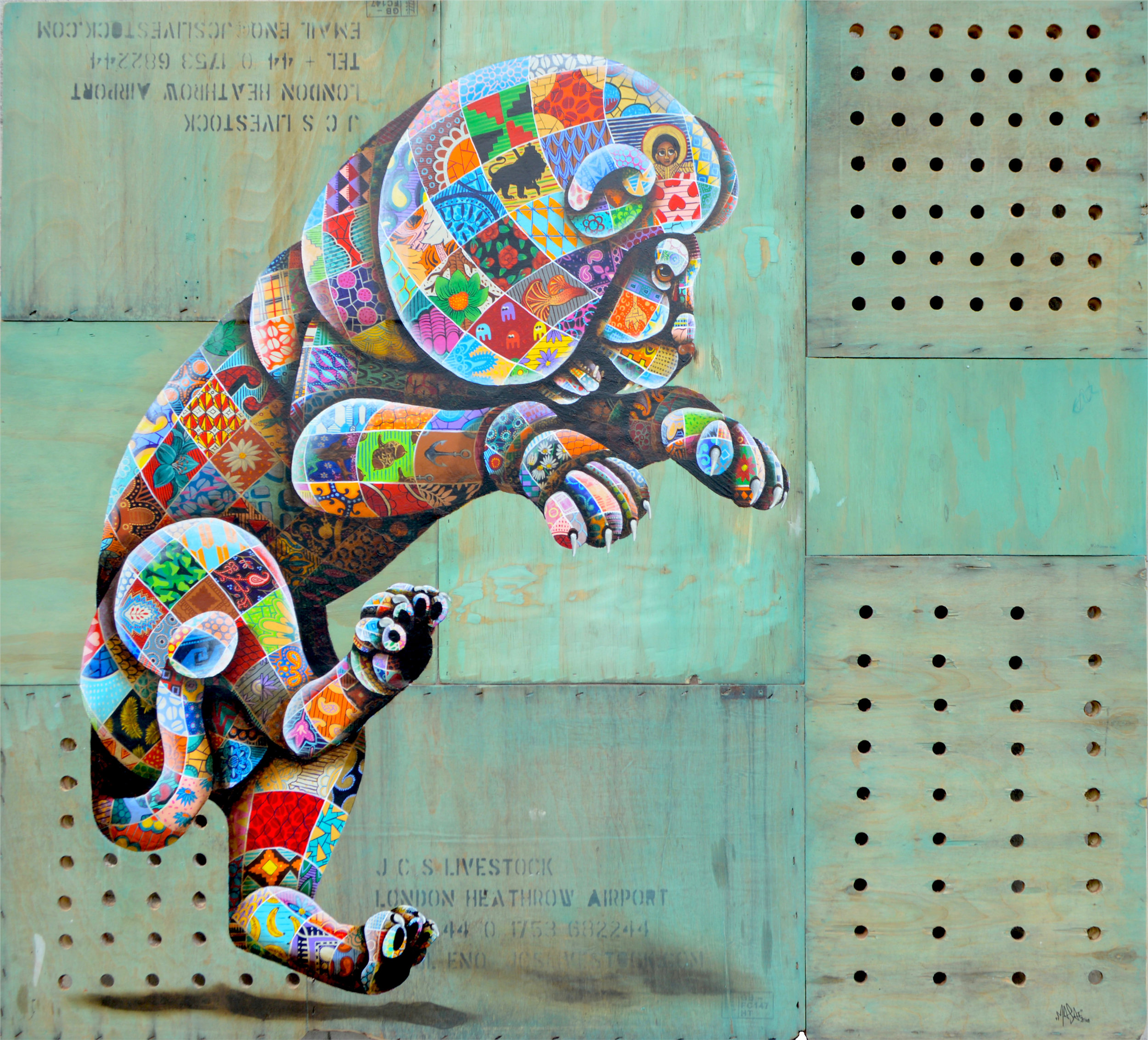 À PROPOS
🖍 "Mon travail se concentre sur les animaux, mais aspire toujours à une référence humaine, pour évoquer quelque chose qui n'était pas évident au départ.
Pas exemple, lors de mon show "Afrofabrication", j'ai emmêlé des motifs de tissu avec des animaux, afin de montrer comment l'homme voulait se couvrir, voire utiliser des couleurs flamboyantes, pour attirer un partenaire.
Les documents "Derniers de mon espèce" proposent une critique des oiseaux menacés, avec des références à des musiciens disparus. L'idée de ces séries était de proposer un questionnement : pourquoi les humains échouent fréquemment à reconnaitre que des espèces disparaissent, alors qu'ils sont en deuil à la mort d'une célébrité."
Louis Masai