ABOUT
🖍CB Hoyo was born in 1995, in Cuba. He emigrated to Dominican Republic, and lives nowadays in Europe. As an autodidact artist, CB Hoyo produces artworks that celebrate life itself. His idea of art is quiet close to the Fluxus movement from the sixties : his style is cool, colorful, and funny. He does not work with a particular medium, he likes to work with many materials. His work is very linked with History of Art. He gives marvellous tributes to contemporary artists, or creates adventurous pastiches : Rothko, Basquiat, Hirst, or Lucio Fontana.
He exposed his artworks in Hong Kong, Chicago, New York, Milan, and Basel.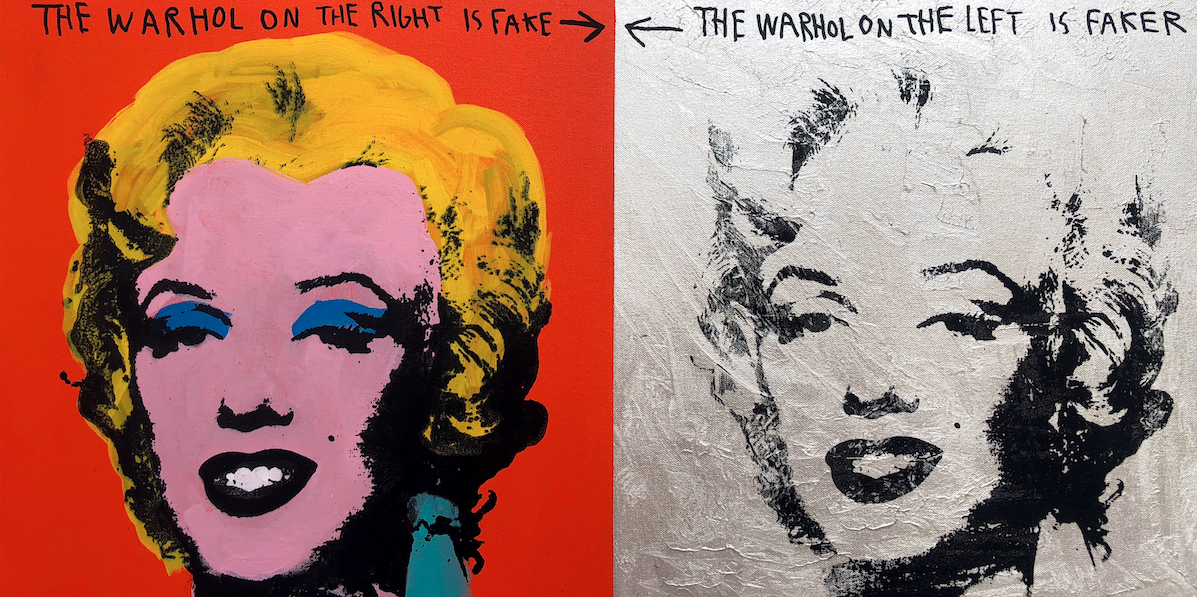 A PROPOS
🖍CB Hoyo est né en 1995 à La Havane, Cuba. Il a immigré très jeune en République Dominicaine, et vit maintenant en Europe.
Artiste autodidacte, CB Hoyo produit des oeuvres qui célèbrent la vie même, dans un esprit proche du mouvement Fluxus des années 1960 : son style est frais, coloré, et amusant. Il n'a pas de médium particulier, il aime travailler sur tous types de supports, et avec différents matériaux. Son travail est très ancré dans l'Histoire de l'art, il rend des hommages audacieux, ou propose des pastiches subtils.
Il a exposé à Hong Kong, Chicago, New York, Milan, ou encore Bâle.